Error "VMware Cannot Connect the Virtual Device sata0:1" is quite common when you use VMware virtual machine, this article will guide you to fix the above error.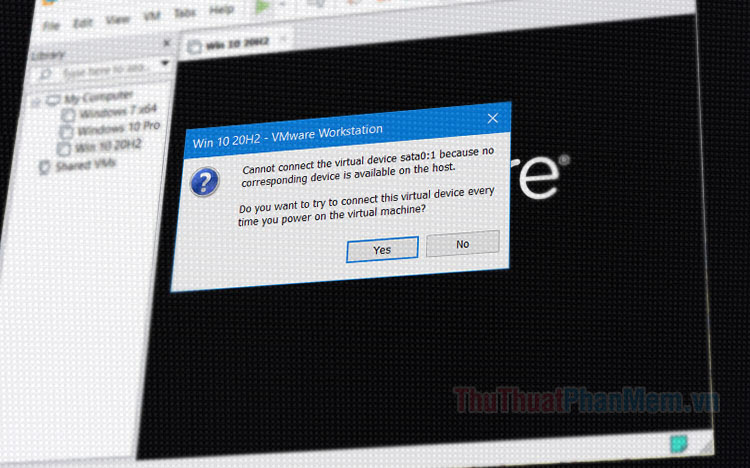 Method 1. Fix errors with the No . option
When the error as shown below appears, instead of clicking Yes by feeling, click No . After every time you start the virtual machine, you will no longer see this error pop up.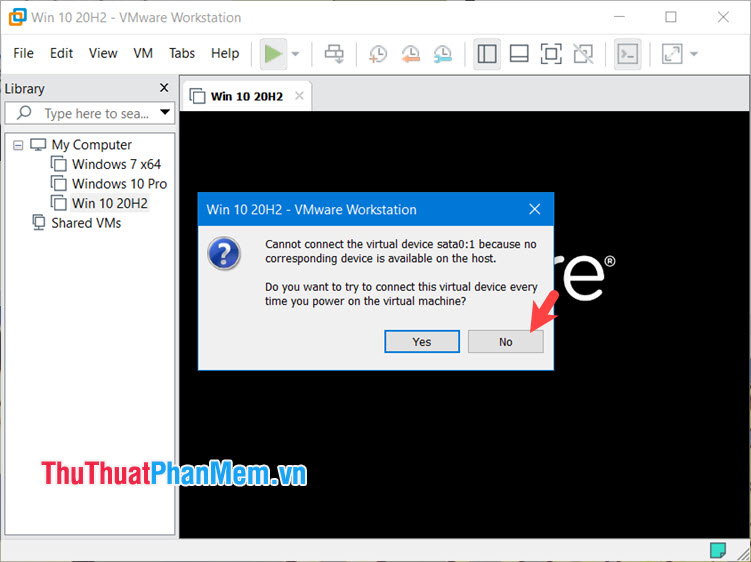 Method 2. Erase the virtual CD/DVD drive
Step 1: Right-click on the virtual machine (1) => Settings (2) .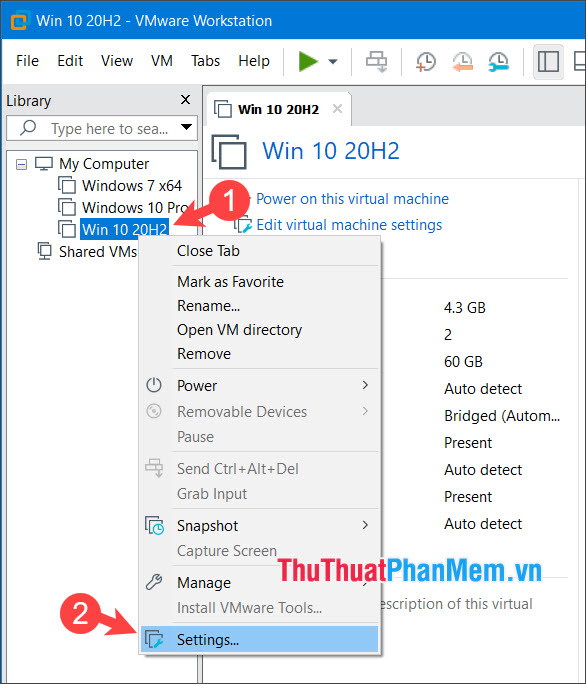 Step 2: You click on the CD/DVD (SATA) item (1) => select Remove (2) => OK (3) .
With a simple, quick guide, you will no longer have the above error when opening a virtual machine with VMware. Good luck!